Strict Standards
: Non-static method fileio::read_file() should not be called statically in
/www/htdocs/sgraman/blog/scripts/sb_fileio.php
on line
13
Strict Standards
: Non-static method fileio::read_file() should not be called statically in
/www/htdocs/sgraman/blog/scripts/sb_fileio.php
on line
13
Strict Standards
: Non-static method arrays::explode_key() should not be called statically in
/www/htdocs/sgraman/blog/scripts/sb_entry.php
on line
254
Strict Standards
: Non-static method fileio::read_file() should not be called statically in
/www/htdocs/sgraman/blog/scripts/sb_fileio.php
on line
13
Strict Standards
: Non-static method fileio::read_file() should not be called statically in
/www/htdocs/sgraman/blog/scripts/sb_fileio.php
on line
13
Strict Standards
: Non-static method fileio::read_file() should not be called statically in
/www/htdocs/sgraman/blog/scripts/sb_fileio.php
on line
13
Strict Standards
: Non-static method fileio::read_file() should not be called statically in
/www/htdocs/sgraman/blog/scripts/sb_fileio.php
on line
13
Strict Standards
: Non-static method fileio::read_file() should not be called statically in
/www/htdocs/sgraman/blog/scripts/sb_fileio.php
on line
13
Strict Standards
: Non-static method fileio::read_file() should not be called statically in
/www/htdocs/sgraman/blog/scripts/sb_fileio.php
on line
13
Strict Standards
: Non-static method fileio::read_file() should not be called statically in
/www/htdocs/sgraman/blog/scripts/sb_fileio.php
on line
13
Strict Standards
: Non-static method fileio::read_file() should not be called statically in
/www/htdocs/sgraman/blog/scripts/sb_fileio.php
on line
13
Strict Standards
: Non-static method fileio::strip_extension() should not be called statically in
/www/htdocs/sgraman/blog/scripts/sb_fileio.php
on line
41
Strict Standards
: Non-static method fileio::strip_extension() should not be called statically in
/www/htdocs/sgraman/blog/scripts/sb_fileio.php
on line
41
Strict Standards
: Non-static method fileio::strip_extension() should not be called statically in
/www/htdocs/sgraman/blog/scripts/sb_fileio.php
on line
41
Strict Standards
: Non-static method fileio::read_file() should not be called statically in
/www/htdocs/sgraman/blog/scripts/sb_fileio.php
on line
13
Strict Standards
: Non-static method fileio::file_listing() should not be called statically in
/www/htdocs/sgraman/blog/scripts/sb_fileio.php
on line
29
Strict Standards
: Non-static method fileio::file_listing() should not be called statically in
/www/htdocs/sgraman/blog/scripts/sb_fileio.php
on line
29
Strict Standards
: Non-static method fileio::file_listing() should not be called statically in
/www/htdocs/sgraman/blog/scripts/sb_fileio.php
on line
29
Strict Standards
: Non-static method fileio::read_file() should not be called statically in
/www/htdocs/sgraman/blog/scripts/sb_fileio.php
on line
13
Strict Standards
: Non-static method fileio::read_file() should not be called statically in
/www/htdocs/sgraman/blog/scripts/sb_fileio.php
on line
13
Strict Standards
: Non-static method fileio::read_file() should not be called statically in
/www/htdocs/sgraman/blog/scripts/sb_fileio.php
on line
13
Strict Standards
: Non-static method arrays::explode_key() should not be called statically in
/www/htdocs/sgraman/blog/scripts/sb_entry.php
on line
254
Strict Standards
: Non-static method fileio::read_file() should not be called statically in
/www/htdocs/sgraman/blog/scripts/sb_fileio.php
on line
13
Strict Standards
: Non-static method fileio::read_file() should not be called statically in
/www/htdocs/sgraman/blog/scripts/sb_fileio.php
on line
13
Strict Standards
: Non-static method fileio::read_file() should not be called statically in
/www/htdocs/sgraman/blog/scripts/sb_fileio.php
on line
13
Strict Standards
: Non-static method fileio::read_file() should not be called statically in
/www/htdocs/sgraman/blog/scripts/sb_fileio.php
on line
13
Strict Standards
: Non-static method fileio::read_file() should not be called statically in
/www/htdocs/sgraman/blog/scripts/sb_fileio.php
on line
13
Strict Standards
: Non-static method fileio::read_file() should not be called statically in
/www/htdocs/sgraman/blog/scripts/sb_fileio.php
on line
13
Strict Standards
: Non-static method fileio::read_file() should not be called statically in
/www/htdocs/sgraman/blog/scripts/sb_fileio.php
on line
13
Strict Standards
: Non-static method fileio::read_file() should not be called statically in
/www/htdocs/sgraman/blog/scripts/sb_fileio.php
on line
13
Strict Standards
: Non-static method fileio::strip_extension() should not be called statically in
/www/htdocs/sgraman/blog/scripts/sb_fileio.php
on line
41
Strict Standards
: Non-static method fileio::strip_extension() should not be called statically in
/www/htdocs/sgraman/blog/scripts/sb_fileio.php
on line
41
Strict Standards
: Non-static method fileio::strip_extension() should not be called statically in
/www/htdocs/sgraman/blog/scripts/sb_fileio.php
on line
41
Strict Standards
: Non-static method fileio::read_file() should not be called statically in
/www/htdocs/sgraman/blog/scripts/sb_fileio.php
on line
13
Strict Standards
: Non-static method fileio::file_listing() should not be called statically in
/www/htdocs/sgraman/blog/scripts/sb_fileio.php
on line
29
Strict Standards
: Non-static method fileio::file_listing() should not be called statically in
/www/htdocs/sgraman/blog/scripts/sb_fileio.php
on line
29
Strict Standards
: Non-static method fileio::file_listing() should not be called statically in
/www/htdocs/sgraman/blog/scripts/sb_fileio.php
on line
29
Strict Standards
: Non-static method fileio::read_file() should not be called statically in
/www/htdocs/sgraman/blog/scripts/sb_fileio.php
on line
13
Strict Standards
: Non-static method fileio::read_file() should not be called statically in
/www/htdocs/sgraman/blog/scripts/sb_fileio.php
on line
13
Strict Standards
: Non-static method fileio::read_file() should not be called statically in
/www/htdocs/sgraman/blog/scripts/sb_fileio.php
on line
13
Strict Standards
: Non-static method arrays::explode_key() should not be called statically in
/www/htdocs/sgraman/blog/scripts/sb_entry.php
on line
254
Strict Standards
: Non-static method fileio::read_file() should not be called statically in
/www/htdocs/sgraman/blog/scripts/sb_fileio.php
on line
13
Strict Standards
: Non-static method fileio::read_file() should not be called statically in
/www/htdocs/sgraman/blog/scripts/sb_fileio.php
on line
13
Strict Standards
: Non-static method fileio::read_file() should not be called statically in
/www/htdocs/sgraman/blog/scripts/sb_fileio.php
on line
13
Strict Standards
: Non-static method fileio::read_file() should not be called statically in
/www/htdocs/sgraman/blog/scripts/sb_fileio.php
on line
13
Strict Standards
: Non-static method fileio::read_file() should not be called statically in
/www/htdocs/sgraman/blog/scripts/sb_fileio.php
on line
13
Strict Standards
: Non-static method fileio::read_file() should not be called statically in
/www/htdocs/sgraman/blog/scripts/sb_fileio.php
on line
13
Strict Standards
: Non-static method fileio::read_file() should not be called statically in
/www/htdocs/sgraman/blog/scripts/sb_fileio.php
on line
13
Strict Standards
: Non-static method fileio::read_file() should not be called statically in
/www/htdocs/sgraman/blog/scripts/sb_fileio.php
on line
13
Strict Standards
: Non-static method fileio::strip_extension() should not be called statically in
/www/htdocs/sgraman/blog/scripts/sb_fileio.php
on line
41
Strict Standards
: Non-static method fileio::strip_extension() should not be called statically in
/www/htdocs/sgraman/blog/scripts/sb_fileio.php
on line
41
Strict Standards
: Non-static method fileio::strip_extension() should not be called statically in
/www/htdocs/sgraman/blog/scripts/sb_fileio.php
on line
41
Strict Standards
: Non-static method fileio::read_file() should not be called statically in
/www/htdocs/sgraman/blog/scripts/sb_fileio.php
on line
13
Strict Standards
: Non-static method fileio::file_listing() should not be called statically in
/www/htdocs/sgraman/blog/scripts/sb_fileio.php
on line
29
Strict Standards
: Non-static method fileio::file_listing() should not be called statically in
/www/htdocs/sgraman/blog/scripts/sb_fileio.php
on line
29
Strict Standards
: Non-static method fileio::file_listing() should not be called statically in
/www/htdocs/sgraman/blog/scripts/sb_fileio.php
on line
29
Strict Standards
: Non-static method fileio::read_file() should not be called statically in
/www/htdocs/sgraman/blog/scripts/sb_fileio.php
on line
13
Strict Standards
: Non-static method fileio::read_file() should not be called statically in
/www/htdocs/sgraman/blog/scripts/sb_fileio.php
on line
13
Strict Standards
: Non-static method fileio::read_file() should not be called statically in
/www/htdocs/sgraman/blog/scripts/sb_fileio.php
on line
13
Strict Standards
: Non-static method arrays::explode_key() should not be called statically in
/www/htdocs/sgraman/blog/scripts/sb_entry.php
on line
254
Strict Standards
: Non-static method fileio::read_file() should not be called statically in
/www/htdocs/sgraman/blog/scripts/sb_fileio.php
on line
13
Strict Standards
: Non-static method fileio::read_file() should not be called statically in
/www/htdocs/sgraman/blog/scripts/sb_fileio.php
on line
13
Strict Standards
: Non-static method fileio::read_file() should not be called statically in
/www/htdocs/sgraman/blog/scripts/sb_fileio.php
on line
13
Strict Standards
: Non-static method fileio::read_file() should not be called statically in
/www/htdocs/sgraman/blog/scripts/sb_fileio.php
on line
13
Strict Standards
: Non-static method fileio::read_file() should not be called statically in
/www/htdocs/sgraman/blog/scripts/sb_fileio.php
on line
13
Strict Standards
: Non-static method fileio::read_file() should not be called statically in
/www/htdocs/sgraman/blog/scripts/sb_fileio.php
on line
13
Strict Standards
: Non-static method fileio::read_file() should not be called statically in
/www/htdocs/sgraman/blog/scripts/sb_fileio.php
on line
13
Strict Standards
: Non-static method fileio::read_file() should not be called statically in
/www/htdocs/sgraman/blog/scripts/sb_fileio.php
on line
13
Strict Standards
: Non-static method fileio::strip_extension() should not be called statically in
/www/htdocs/sgraman/blog/scripts/sb_fileio.php
on line
41
Strict Standards
: Non-static method fileio::strip_extension() should not be called statically in
/www/htdocs/sgraman/blog/scripts/sb_fileio.php
on line
41
Strict Standards
: Non-static method fileio::strip_extension() should not be called statically in
/www/htdocs/sgraman/blog/scripts/sb_fileio.php
on line
41
Strict Standards
: Non-static method fileio::read_file() should not be called statically in
/www/htdocs/sgraman/blog/scripts/sb_fileio.php
on line
13
Strict Standards
: Non-static method fileio::file_listing() should not be called statically in
/www/htdocs/sgraman/blog/scripts/sb_fileio.php
on line
29
Strict Standards
: Non-static method fileio::file_listing() should not be called statically in
/www/htdocs/sgraman/blog/scripts/sb_fileio.php
on line
29
Strict Standards
: Non-static method fileio::file_listing() should not be called statically in
/www/htdocs/sgraman/blog/scripts/sb_fileio.php
on line
29
Strict Standards
: Non-static method fileio::read_file() should not be called statically in
/www/htdocs/sgraman/blog/scripts/sb_fileio.php
on line
13
Strict Standards
: Non-static method fileio::read_file() should not be called statically in
/www/htdocs/sgraman/blog/scripts/sb_fileio.php
on line
13
Strict Standards
: Non-static method fileio::read_file() should not be called statically in
/www/htdocs/sgraman/blog/scripts/sb_fileio.php
on line
13
Strict Standards
: Non-static method arrays::explode_key() should not be called statically in
/www/htdocs/sgraman/blog/scripts/sb_entry.php
on line
254
Strict Standards
: Non-static method fileio::read_file() should not be called statically in
/www/htdocs/sgraman/blog/scripts/sb_fileio.php
on line
13
Strict Standards
: Non-static method fileio::read_file() should not be called statically in
/www/htdocs/sgraman/blog/scripts/sb_fileio.php
on line
13
Strict Standards
: Non-static method fileio::read_file() should not be called statically in
/www/htdocs/sgraman/blog/scripts/sb_fileio.php
on line
13
Strict Standards
: Non-static method fileio::read_file() should not be called statically in
/www/htdocs/sgraman/blog/scripts/sb_fileio.php
on line
13
Strict Standards
: Non-static method fileio::read_file() should not be called statically in
/www/htdocs/sgraman/blog/scripts/sb_fileio.php
on line
13
Strict Standards
: Non-static method fileio::read_file() should not be called statically in
/www/htdocs/sgraman/blog/scripts/sb_fileio.php
on line
13
Strict Standards
: Non-static method fileio::read_file() should not be called statically in
/www/htdocs/sgraman/blog/scripts/sb_fileio.php
on line
13
Strict Standards
: Non-static method fileio::read_file() should not be called statically in
/www/htdocs/sgraman/blog/scripts/sb_fileio.php
on line
13
Strict Standards
: Non-static method fileio::strip_extension() should not be called statically in
/www/htdocs/sgraman/blog/scripts/sb_fileio.php
on line
41
Strict Standards
: Non-static method fileio::strip_extension() should not be called statically in
/www/htdocs/sgraman/blog/scripts/sb_fileio.php
on line
41
Strict Standards
: Non-static method fileio::strip_extension() should not be called statically in
/www/htdocs/sgraman/blog/scripts/sb_fileio.php
on line
41
Strict Standards
: Non-static method fileio::read_file() should not be called statically in
/www/htdocs/sgraman/blog/scripts/sb_fileio.php
on line
13
Strict Standards
: Non-static method fileio::file_listing() should not be called statically in
/www/htdocs/sgraman/blog/scripts/sb_fileio.php
on line
29
Strict Standards
: Non-static method fileio::file_listing() should not be called statically in
/www/htdocs/sgraman/blog/scripts/sb_fileio.php
on line
29
Strict Standards
: Non-static method fileio::file_listing() should not be called statically in
/www/htdocs/sgraman/blog/scripts/sb_fileio.php
on line
29
Strict Standards
: Non-static method fileio::read_file() should not be called statically in
/www/htdocs/sgraman/blog/scripts/sb_fileio.php
on line
13
Strict Standards
: Non-static method fileio::read_file() should not be called statically in
/www/htdocs/sgraman/blog/scripts/sb_fileio.php
on line
13
Strict Standards
: Non-static method fileio::read_file() should not be called statically in
/www/htdocs/sgraman/blog/scripts/sb_fileio.php
on line
13
Strict Standards
: Non-static method arrays::explode_key() should not be called statically in
/www/htdocs/sgraman/blog/scripts/sb_entry.php
on line
254
Strict Standards
: Non-static method fileio::read_file() should not be called statically in
/www/htdocs/sgraman/blog/scripts/sb_fileio.php
on line
13
Strict Standards
: Non-static method fileio::read_file() should not be called statically in
/www/htdocs/sgraman/blog/scripts/sb_fileio.php
on line
13
Strict Standards
: Non-static method fileio::read_file() should not be called statically in
/www/htdocs/sgraman/blog/scripts/sb_fileio.php
on line
13
Strict Standards
: Non-static method fileio::read_file() should not be called statically in
/www/htdocs/sgraman/blog/scripts/sb_fileio.php
on line
13
Strict Standards
: Non-static method fileio::read_file() should not be called statically in
/www/htdocs/sgraman/blog/scripts/sb_fileio.php
on line
13
Strict Standards
: Non-static method fileio::read_file() should not be called statically in
/www/htdocs/sgraman/blog/scripts/sb_fileio.php
on line
13
Strict Standards
: Non-static method fileio::read_file() should not be called statically in
/www/htdocs/sgraman/blog/scripts/sb_fileio.php
on line
13
Strict Standards
: Non-static method fileio::read_file() should not be called statically in
/www/htdocs/sgraman/blog/scripts/sb_fileio.php
on line
13
Strict Standards
: Non-static method fileio::strip_extension() should not be called statically in
/www/htdocs/sgraman/blog/scripts/sb_fileio.php
on line
41
Strict Standards
: Non-static method fileio::strip_extension() should not be called statically in
/www/htdocs/sgraman/blog/scripts/sb_fileio.php
on line
41
Strict Standards
: Non-static method fileio::strip_extension() should not be called statically in
/www/htdocs/sgraman/blog/scripts/sb_fileio.php
on line
41
Strict Standards
: Non-static method fileio::read_file() should not be called statically in
/www/htdocs/sgraman/blog/scripts/sb_fileio.php
on line
13
Strict Standards
: Non-static method fileio::file_listing() should not be called statically in
/www/htdocs/sgraman/blog/scripts/sb_fileio.php
on line
29
Strict Standards
: Non-static method fileio::file_listing() should not be called statically in
/www/htdocs/sgraman/blog/scripts/sb_fileio.php
on line
29
Strict Standards
: Non-static method fileio::file_listing() should not be called statically in
/www/htdocs/sgraman/blog/scripts/sb_fileio.php
on line
29
Strict Standards
: Non-static method fileio::read_file() should not be called statically in
/www/htdocs/sgraman/blog/scripts/sb_fileio.php
on line
13
Strict Standards
: Non-static method fileio::read_file() should not be called statically in
/www/htdocs/sgraman/blog/scripts/sb_fileio.php
on line
13
Strict Standards
: Non-static method fileio::read_file() should not be called statically in
/www/htdocs/sgraman/blog/scripts/sb_fileio.php
on line
13
Strict Standards
: Non-static method arrays::explode_key() should not be called statically in
/www/htdocs/sgraman/blog/scripts/sb_entry.php
on line
254
Strict Standards
: Non-static method fileio::read_file() should not be called statically in
/www/htdocs/sgraman/blog/scripts/sb_fileio.php
on line
13
Strict Standards
: Non-static method fileio::read_file() should not be called statically in
/www/htdocs/sgraman/blog/scripts/sb_fileio.php
on line
13
Strict Standards
: Non-static method fileio::read_file() should not be called statically in
/www/htdocs/sgraman/blog/scripts/sb_fileio.php
on line
13
Strict Standards
: Non-static method fileio::read_file() should not be called statically in
/www/htdocs/sgraman/blog/scripts/sb_fileio.php
on line
13
Strict Standards
: Non-static method fileio::read_file() should not be called statically in
/www/htdocs/sgraman/blog/scripts/sb_fileio.php
on line
13
Strict Standards
: Non-static method fileio::read_file() should not be called statically in
/www/htdocs/sgraman/blog/scripts/sb_fileio.php
on line
13
Strict Standards
: Non-static method fileio::read_file() should not be called statically in
/www/htdocs/sgraman/blog/scripts/sb_fileio.php
on line
13
Strict Standards
: Non-static method fileio::read_file() should not be called statically in
/www/htdocs/sgraman/blog/scripts/sb_fileio.php
on line
13
Strict Standards
: Non-static method fileio::strip_extension() should not be called statically in
/www/htdocs/sgraman/blog/scripts/sb_fileio.php
on line
41
Strict Standards
: Non-static method fileio::strip_extension() should not be called statically in
/www/htdocs/sgraman/blog/scripts/sb_fileio.php
on line
41
Strict Standards
: Non-static method fileio::strip_extension() should not be called statically in
/www/htdocs/sgraman/blog/scripts/sb_fileio.php
on line
41
Strict Standards
: Non-static method fileio::read_file() should not be called statically in
/www/htdocs/sgraman/blog/scripts/sb_fileio.php
on line
13
Strict Standards
: Non-static method fileio::file_listing() should not be called statically in
/www/htdocs/sgraman/blog/scripts/sb_fileio.php
on line
29
Strict Standards
: Non-static method fileio::file_listing() should not be called statically in
/www/htdocs/sgraman/blog/scripts/sb_fileio.php
on line
29
Strict Standards
: Non-static method fileio::file_listing() should not be called statically in
/www/htdocs/sgraman/blog/scripts/sb_fileio.php
on line
29
Strict Standards
: Non-static method fileio::read_file() should not be called statically in
/www/htdocs/sgraman/blog/scripts/sb_fileio.php
on line
13
Strict Standards
: Non-static method fileio::read_file() should not be called statically in
/www/htdocs/sgraman/blog/scripts/sb_fileio.php
on line
13
Strict Standards
: Non-static method fileio::read_file() should not be called statically in
/www/htdocs/sgraman/blog/scripts/sb_fileio.php
on line
13
Strict Standards
: Non-static method arrays::explode_key() should not be called statically in
/www/htdocs/sgraman/blog/scripts/sb_entry.php
on line
254
Strict Standards
: Non-static method fileio::read_file() should not be called statically in
/www/htdocs/sgraman/blog/scripts/sb_fileio.php
on line
13
Strict Standards
: Non-static method fileio::read_file() should not be called statically in
/www/htdocs/sgraman/blog/scripts/sb_fileio.php
on line
13
Strict Standards
: Non-static method fileio::read_file() should not be called statically in
/www/htdocs/sgraman/blog/scripts/sb_fileio.php
on line
13
Strict Standards
: Non-static method fileio::read_file() should not be called statically in
/www/htdocs/sgraman/blog/scripts/sb_fileio.php
on line
13
Strict Standards
: Non-static method fileio::read_file() should not be called statically in
/www/htdocs/sgraman/blog/scripts/sb_fileio.php
on line
13
Strict Standards
: Non-static method fileio::read_file() should not be called statically in
/www/htdocs/sgraman/blog/scripts/sb_fileio.php
on line
13
Strict Standards
: Non-static method fileio::read_file() should not be called statically in
/www/htdocs/sgraman/blog/scripts/sb_fileio.php
on line
13
Strict Standards
: Non-static method fileio::read_file() should not be called statically in
/www/htdocs/sgraman/blog/scripts/sb_fileio.php
on line
13
Strict Standards
: Non-static method fileio::strip_extension() should not be called statically in
/www/htdocs/sgraman/blog/scripts/sb_fileio.php
on line
41
Strict Standards
: Non-static method fileio::strip_extension() should not be called statically in
/www/htdocs/sgraman/blog/scripts/sb_fileio.php
on line
41
Strict Standards
: Non-static method fileio::strip_extension() should not be called statically in
/www/htdocs/sgraman/blog/scripts/sb_fileio.php
on line
41
Strict Standards
: Non-static method fileio::read_file() should not be called statically in
/www/htdocs/sgraman/blog/scripts/sb_fileio.php
on line
13
Strict Standards
: Non-static method fileio::file_listing() should not be called statically in
/www/htdocs/sgraman/blog/scripts/sb_fileio.php
on line
29
Strict Standards
: Non-static method fileio::file_listing() should not be called statically in
/www/htdocs/sgraman/blog/scripts/sb_fileio.php
on line
29
Strict Standards
: Non-static method fileio::file_listing() should not be called statically in
/www/htdocs/sgraman/blog/scripts/sb_fileio.php
on line
29
Strict Standards
: Non-static method fileio::read_file() should not be called statically in
/www/htdocs/sgraman/blog/scripts/sb_fileio.php
on line
13
Strict Standards
: Non-static method fileio::read_file() should not be called statically in
/www/htdocs/sgraman/blog/scripts/sb_fileio.php
on line
13
Strict Standards
: Non-static method fileio::read_file() should not be called statically in
/www/htdocs/sgraman/blog/scripts/sb_fileio.php
on line
13
Strict Standards
: Non-static method arrays::explode_key() should not be called statically in
/www/htdocs/sgraman/blog/scripts/sb_entry.php
on line
254
Strict Standards
: Non-static method fileio::read_file() should not be called statically in
/www/htdocs/sgraman/blog/scripts/sb_fileio.php
on line
13
Strict Standards
: Non-static method fileio::read_file() should not be called statically in
/www/htdocs/sgraman/blog/scripts/sb_fileio.php
on line
13
Strict Standards
: Non-static method fileio::read_file() should not be called statically in
/www/htdocs/sgraman/blog/scripts/sb_fileio.php
on line
13
Strict Standards
: Non-static method fileio::read_file() should not be called statically in
/www/htdocs/sgraman/blog/scripts/sb_fileio.php
on line
13
Strict Standards
: Non-static method fileio::read_file() should not be called statically in
/www/htdocs/sgraman/blog/scripts/sb_fileio.php
on line
13
Strict Standards
: Non-static method fileio::read_file() should not be called statically in
/www/htdocs/sgraman/blog/scripts/sb_fileio.php
on line
13
Strict Standards
: Non-static method fileio::read_file() should not be called statically in
/www/htdocs/sgraman/blog/scripts/sb_fileio.php
on line
13
Strict Standards
: Non-static method fileio::read_file() should not be called statically in
/www/htdocs/sgraman/blog/scripts/sb_fileio.php
on line
13
Strict Standards
: Non-static method fileio::strip_extension() should not be called statically in
/www/htdocs/sgraman/blog/scripts/sb_fileio.php
on line
41
Strict Standards
: Non-static method fileio::strip_extension() should not be called statically in
/www/htdocs/sgraman/blog/scripts/sb_fileio.php
on line
41
Strict Standards
: Non-static method fileio::strip_extension() should not be called statically in
/www/htdocs/sgraman/blog/scripts/sb_fileio.php
on line
41
Strict Standards
: Non-static method fileio::read_file() should not be called statically in
/www/htdocs/sgraman/blog/scripts/sb_fileio.php
on line
13
Strict Standards
: Non-static method fileio::file_listing() should not be called statically in
/www/htdocs/sgraman/blog/scripts/sb_fileio.php
on line
29
Strict Standards
: Non-static method fileio::file_listing() should not be called statically in
/www/htdocs/sgraman/blog/scripts/sb_fileio.php
on line
29
Strict Standards
: Non-static method fileio::file_listing() should not be called statically in
/www/htdocs/sgraman/blog/scripts/sb_fileio.php
on line
29
Strict Standards
: Non-static method fileio::read_file() should not be called statically in
/www/htdocs/sgraman/blog/scripts/sb_fileio.php
on line
13
Strict Standards
: Non-static method fileio::read_file() should not be called statically in
/www/htdocs/sgraman/blog/scripts/sb_fileio.php
on line
13
Strict Standards
: Non-static method fileio::read_file() should not be called statically in
/www/htdocs/sgraman/blog/scripts/sb_fileio.php
on line
13
Strict Standards
: Non-static method arrays::explode_key() should not be called statically in
/www/htdocs/sgraman/blog/scripts/sb_entry.php
on line
254
Strict Standards
: Non-static method fileio::read_file() should not be called statically in
/www/htdocs/sgraman/blog/scripts/sb_fileio.php
on line
13
Strict Standards
: Non-static method fileio::read_file() should not be called statically in
/www/htdocs/sgraman/blog/scripts/sb_fileio.php
on line
13
Strict Standards
: Non-static method fileio::read_file() should not be called statically in
/www/htdocs/sgraman/blog/scripts/sb_fileio.php
on line
13
Strict Standards
: Non-static method fileio::read_file() should not be called statically in
/www/htdocs/sgraman/blog/scripts/sb_fileio.php
on line
13
Strict Standards
: Non-static method fileio::read_file() should not be called statically in
/www/htdocs/sgraman/blog/scripts/sb_fileio.php
on line
13
Strict Standards
: Non-static method fileio::read_file() should not be called statically in
/www/htdocs/sgraman/blog/scripts/sb_fileio.php
on line
13
Strict Standards
: Non-static method fileio::read_file() should not be called statically in
/www/htdocs/sgraman/blog/scripts/sb_fileio.php
on line
13
Strict Standards
: Non-static method fileio::read_file() should not be called statically in
/www/htdocs/sgraman/blog/scripts/sb_fileio.php
on line
13
Strict Standards
: Non-static method fileio::strip_extension() should not be called statically in
/www/htdocs/sgraman/blog/scripts/sb_fileio.php
on line
41
Strict Standards
: Non-static method fileio::strip_extension() should not be called statically in
/www/htdocs/sgraman/blog/scripts/sb_fileio.php
on line
41
Strict Standards
: Non-static method fileio::strip_extension() should not be called statically in
/www/htdocs/sgraman/blog/scripts/sb_fileio.php
on line
41
Strict Standards
: Non-static method fileio::read_file() should not be called statically in
/www/htdocs/sgraman/blog/scripts/sb_fileio.php
on line
13
Strict Standards
: Non-static method fileio::file_listing() should not be called statically in
/www/htdocs/sgraman/blog/scripts/sb_fileio.php
on line
29
Strict Standards
: Non-static method fileio::file_listing() should not be called statically in
/www/htdocs/sgraman/blog/scripts/sb_fileio.php
on line
29
Strict Standards
: Non-static method fileio::file_listing() should not be called statically in
/www/htdocs/sgraman/blog/scripts/sb_fileio.php
on line
29
Strict Standards
: Non-static method fileio::read_file() should not be called statically in
/www/htdocs/sgraman/blog/scripts/sb_fileio.php
on line
13
Strict Standards
: Non-static method fileio::read_file() should not be called statically in
/www/htdocs/sgraman/blog/scripts/sb_fileio.php
on line
13
Strict Standards
: Non-static method fileio::strip_extension() should not be called statically in
/www/htdocs/sgraman/blog/scripts/sb_fileio.php
on line
41
Strict Standards
: Non-static method fileio::strip_extension() should not be called statically in
/www/htdocs/sgraman/blog/scripts/sb_fileio.php
on line
41
Strict Standards
: Non-static method fileio::strip_extension() should not be called statically in
/www/htdocs/sgraman/blog/scripts/sb_fileio.php
on line
41
Strict Standards
: Non-static method fileio::strip_extension() should not be called statically in
/www/htdocs/sgraman/blog/scripts/sb_fileio.php
on line
41
Strict Standards
: Non-static method fileio::strip_extension() should not be called statically in
/www/htdocs/sgraman/blog/scripts/sb_fileio.php
on line
41
Strict Standards
: Non-static method fileio::strip_extension() should not be called statically in
/www/htdocs/sgraman/blog/scripts/sb_fileio.php
on line
41
Strict Standards
: Non-static method fileio::strip_extension() should not be called statically in
/www/htdocs/sgraman/blog/scripts/sb_fileio.php
on line
41
Strict Standards
: Non-static method fileio::strip_extension() should not be called statically in
/www/htdocs/sgraman/blog/scripts/sb_fileio.php
on line
41
Strict Standards
: Non-static method fileio::strip_extension() should not be called statically in
/www/htdocs/sgraman/blog/scripts/sb_fileio.php
on line
41
Strict Standards
: Non-static method fileio::strip_extension() should not be called statically in
/www/htdocs/sgraman/blog/scripts/sb_fileio.php
on line
41
Strict Standards
: Non-static method fileio::strip_extension() should not be called statically in
/www/htdocs/sgraman/blog/scripts/sb_fileio.php
on line
41
Strict Standards
: Non-static method fileio::strip_extension() should not be called statically in
/www/htdocs/sgraman/blog/scripts/sb_fileio.php
on line
41
Strict Standards
: Non-static method fileio::strip_extension() should not be called statically in
/www/htdocs/sgraman/blog/scripts/sb_fileio.php
on line
41

Just got back from a 4 days visit to Paris. I met up with some old friends from HP Taiwan and it was really nice to see them again. And I dashed around to most places one is supposed to visit. It was really nice to be there, even the french were ok. The subway system and RER trains are excellent for getting around so I could do all what I wanted these days. I probably go back again in a few years because I liked it. If you like to see my pics, my album
is here.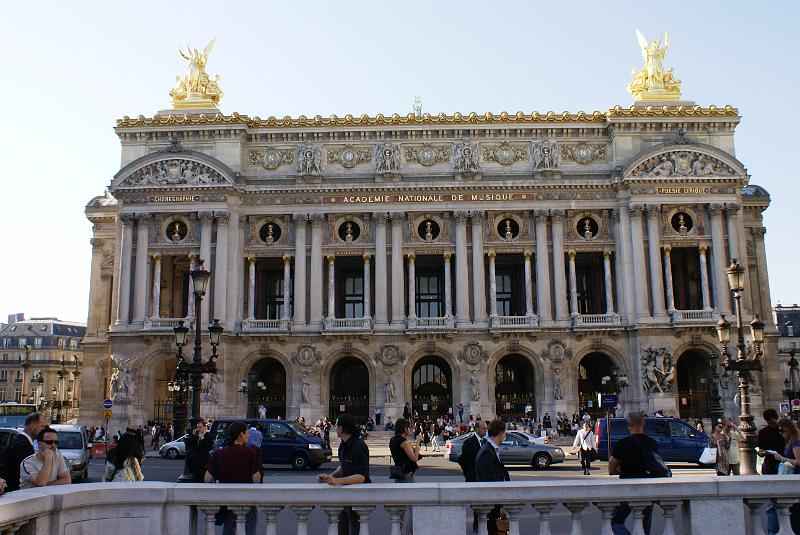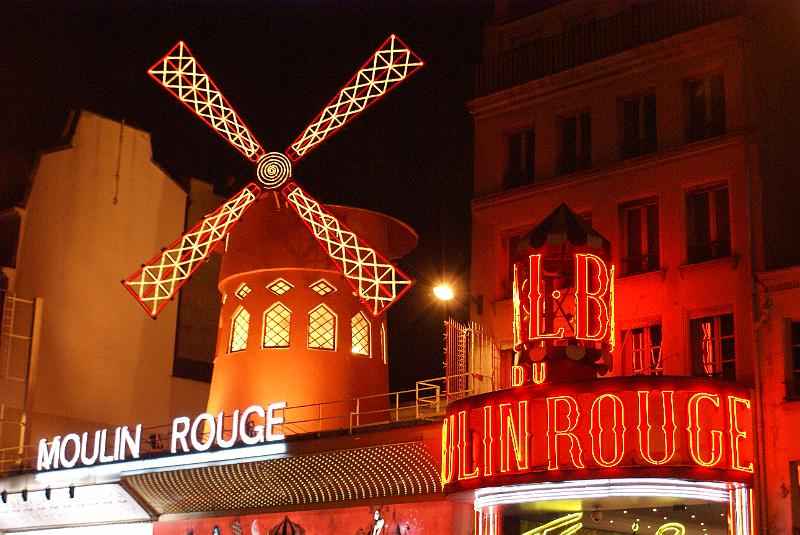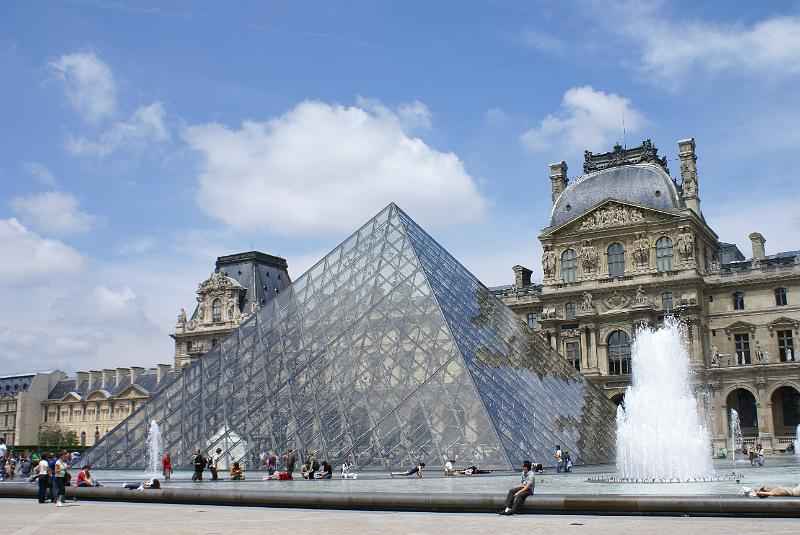 [ add comment ]
( 2482 views ) |
permalink
|
related link
|





( 3 / 3075 )
---

I was planning on blogging from my trip to Paris. I have my camera and my laptop but forgot to bring the cable needed to download the pictures. Doh... Anyway I'm having a ball here and until I get home you might enjoy Bill Gates leaping chairs.
[ add comment ]
( 2578 views ) |
permalink
|





( 3 / 2976 )
---

Time flies... Earlier today I stumble across some photos takes some 9 years ago while I was still single and living in Munich, Germany. I had a nice 2 room apartment and as you can see below it looked quite nice (if I may say myself). At Compaq I just got a new desk but since it was at the door I didn't like it and later moved across the room to get a less exposed place, meaning no one could easily view my monitor.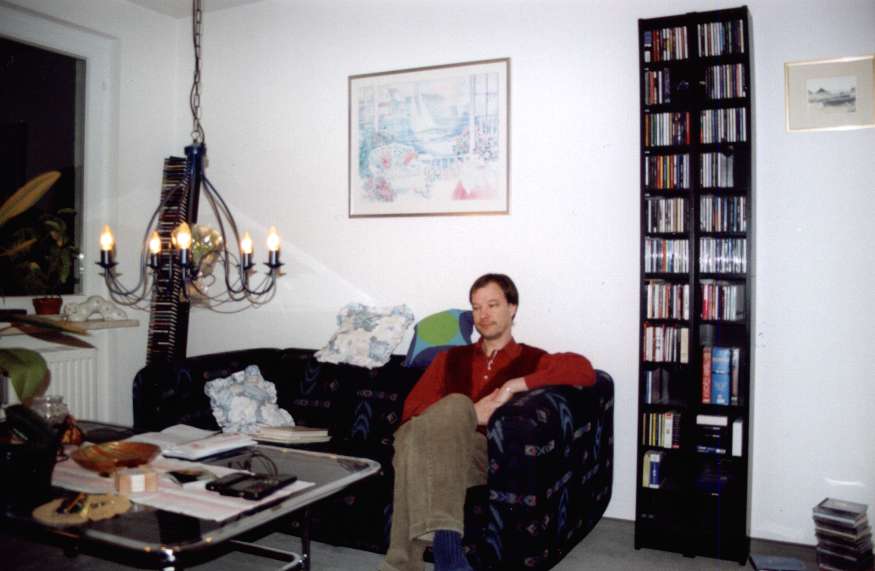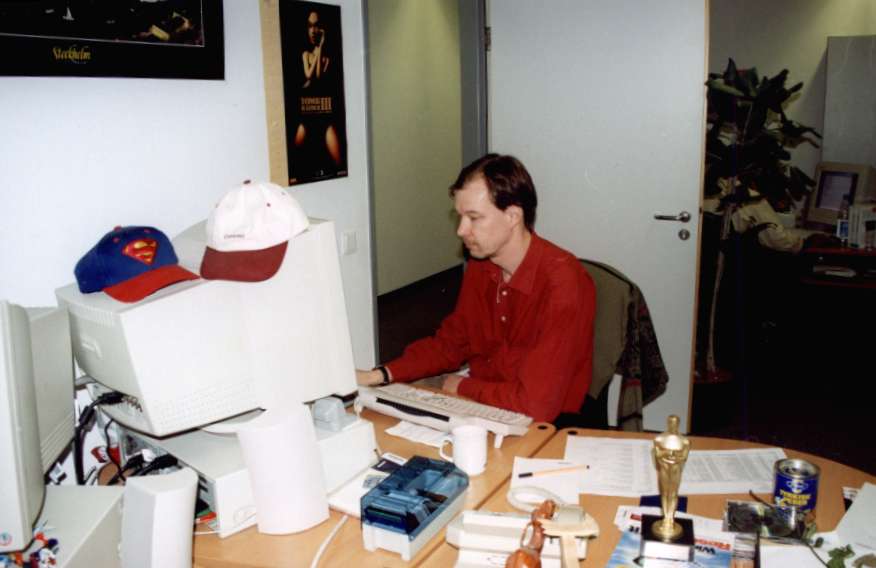 [ add comment ]
( 2755 views ) |
permalink
|





( 2.9 / 71 )
---

Det är faktist inte altid så lätt att stava korrekt. Det vet Norstedts förlag som tillsammans med Språkrådet har sammanställt en lista på svenskans mest felstavade ord, från A till Ö, från abonnemang till överraskning. Vilka ord som svenskarna har allra svårast att få rätt vet man dock inte.
Bland orden som får svenskarna att tveka finns aborre (abborre), sevärdighet (sevärdhet), nogrann (noggrann), lungt (lugnt) och paralell (parallell). Däremot saknar två av mina personliga favoriter, nämligen omständig (omständlig) och triologi (trilogi). Här är hela listan:
abbonemang abonnemang
aborre abborre
abonemang abonnemang
altid alltid
anorlunda annorlunda
annulera annullera
agusti augusti
avunsjuk avundsjuk
bestämmde bestämde
bestäma bestämma
bestämmt bestämt
bla bl.a.
cyckel cykel
definera definiera
defenitivt definitivt
defenetivt definitivt
diskution diskussion
diskusion diskussion
disskution diskussion
disskutera diskutera
dublett dubblett
igentligen egentligen
imot emot
faktist faktiskt
fläskfile fläskfilé
fotölj fåtölj
följdaktligen följaktligen
föresten förresten
förän förrän
gammla gamla
gamal gammal
giftemål giftermål
hejdå hej då
hälst helst
hittils hittills
hämd hämnd
iallafall i alla fall
isåfall i så fall
iakta iaktta
innom inom
interjuv intervju
intreserad intresserad
kariär karriär
kompletera komplettera
konsentrera koncentrera
konferans konferens
konkurens konkurrens
konkurent konkurrent
korekt korrekt
kunnde kunde
kvalite kvalitet, kvalité
lungt lugnt
matrial material
medecin medicin
mäst mest
mustach mustasch
mäniskor människor
nogrann noggrann
noggran noggrann
nogran noggrann
nogrant noggrant
någongång någon gång
nämde nämnde
ochså också
orginal original
pga p.g.a.
paralell parallell
parantes parentes
recention recension
rekomendera rekommendera
rekomenderar rekommenderar
religös religiös
resturang restaurang
sevärdighet sevärdhet
skilnad skillnad
speciel speciell
specielt speciellt
spännade spännande
stämmning stämning
succesiva successiva
succesivt successivt
särskillt särskilt
terass terrass
tillfredställa tillfredsställa
tillfredställa tillfredsställa
tillfredställande tillfredsställande
tillfredställd tillfredsställd
tillsamans tillsammans
tvugna tvungna
tyvär tyvärr
ungdommar ungdomar
värkligen verkligen
vilkor villkor
ytterliggare ytterligare
överrens överens
överaskad överraskad
överaskning överraskning
[ add comment ]
( 1899 views ) |
permalink
|





( 3 / 2999 )
---

William is growing real fast. Yesterday we went for a check-up and got black on white how big he become. He was 60 cm (2 feet) and 5.6 kilo. And this is just 7 weeks! But it's good to know he is healthy and doing well. It will be interesting to see where he is in another 7 weeks.

William växer så snabbt. Igår var vi på BVC för kontroll och då var han 60 cm (+9 cm) och vägde 5600 gram (+2 kg). Och det på bara 7 veckor! Vad månne bliva... men det är skönt att veta att han har hälsan i alla fall. Det ska bli kul att se hur mycket han växt nästa gång om 7 veckor.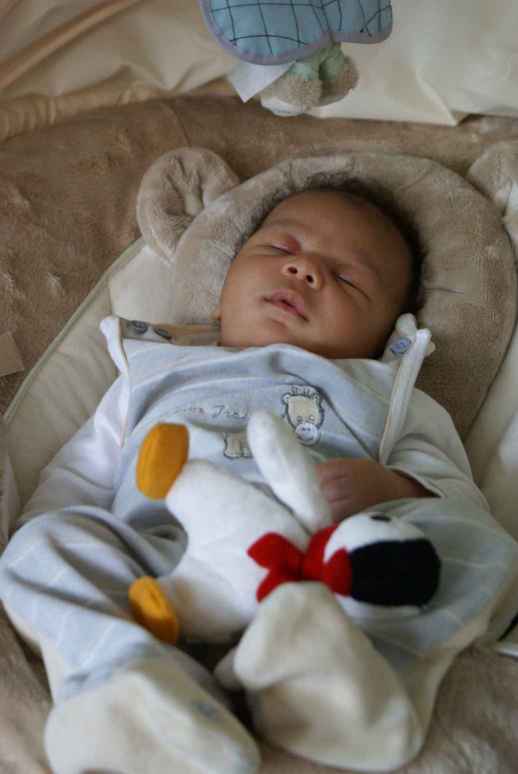 [ add comment ]
( 1881 views ) |
permalink
|





( 3 / 2457 )
---

I can't remember the amount of times that I've heard people complain about the fact that the seat of the toilet was up and "someone" didn't put it down. It's almost always men who do this since they can use the toilet standing up. Instead of getting riled at your partner for doing this continually, why don't you just get this fabulous transforming toilet?
This Ultimate Clean Toilet was designed by
Young Sang Eun
and it's intended for public bathrooms. I can't see why this can't be used in any home though. At first glance, this doesn't really look like a toilet. Initially, it looks like a fancy urinal, like something that you'd see at a fancy club. This toilet actually turns around. On one side, you have a urinal and at the flick of a button, it swishes around and becomes a sit-down toilet. It uses steam and UV lights to clean itself as well. Hopefully when this is available, both men and women will enjoy using it.
This Ultimate Clean Toilet is a great idea. First of all, it's pretty clean. Sure, it won't clean itself completely, but at least it will get rid of some grime. Second, the fact that you just push a button and it changes shapes just makes it really cool. Another one of those transforming pieces of furniture, thanks to modern technology.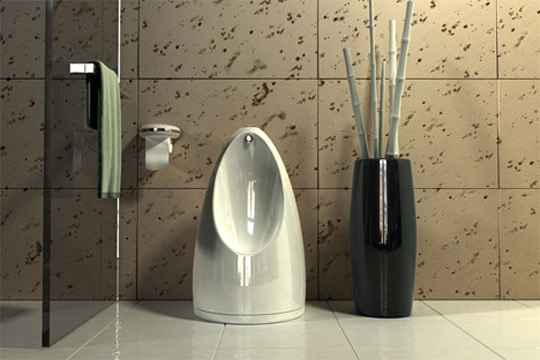 [ add comment ]
( 2752 views ) |
permalink
|





( 3 / 2952 )
---

Semester! Det ska bli så skönt med 4 veckors ledigt. Även om man har alla ungar hemma så blir det mindre stress och lite avkoppling. Hoppas nu bara vädret bättrar på sig lite också. Några direkta semesterplaner har vi inte men någonstans ska vi väl åka även om William är liten. Vi får se vad det blir - To be continued som det brukar stå i de engelska serierna på tv...
[ add comment ]
( 1818 views ) |
permalink
|





( 3 / 2827 )
---

Any Treekie know what that implies. And still, in the actual Star Trek tv show the line was never said. Even if The Original Series might look somewhat tacky today it was glittering in the 60's with all it gizmos and futuristic stuff.
But it was also sending the message of peace and unity to all of us. The episodes always had a deeper message to help everybody make ourselfs a better world, and the messages got through.
I always liked Star Trek, and The Next Generation is my favorite. But it misses the No.1 geek thing I always wanted to have myself - The communicator from TOS. Whenever Captain Kirk left the Enterprise, there were always three things he made sure he was equipped with. His Phaser, a tear-away shirt, and his Communicator.
Now I can get one for myself, and then just flip up the grill and I'll be greeted with the lights and sounds from the show, including "Spock here, Captain." - "Scotty here, Captain." - "Transporter room ready to beam up."
You can one too from
Think Geek
for a lousy US$30.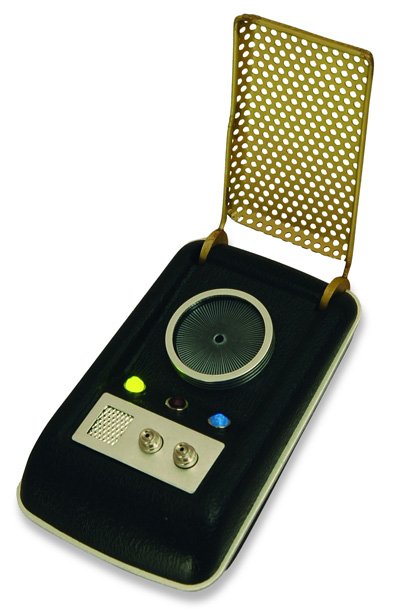 [ add comment ]
( 1896 views ) |
permalink
|
related link
|





( 3 / 2828 )
---

Igår döpte vi våra båda pojkar Joakim och William. Joakim är ju 3 år redan men eftersom han är född i Taiwan har det inte blivit av förrens nu. William däremot hade "rätta" åldern inne, dvs några få månader. Det blev ett fint dop och både Fali och jag är glada nu.
Dessutom var den 29 maj lite speciell för oss då dels det var vår 5:e bröllopsdag och också Katharinas dopdag så vi hade mycket att fira.
Å så blev detta min 100 post i bloggen. Kul, om jag får säga det själv.

Yesterday we baptised our boys Joakim and William. Joakim is already 3 years old but since he was born in Taiwan we didn't have the opportunity to baptise him until now. William however, is just a month old which is much more common. The whole cermony was very nice and both me and Fali are very happy now.
Besides, May 29 is speciel to us since we celebrated our 5th anniversary yesterday as well as the baptism of Katharina 5 years ago. So we have a lot to celebrate this day.
Not to mention this is my 100 post in the blog. Somewhat a milestone to remember.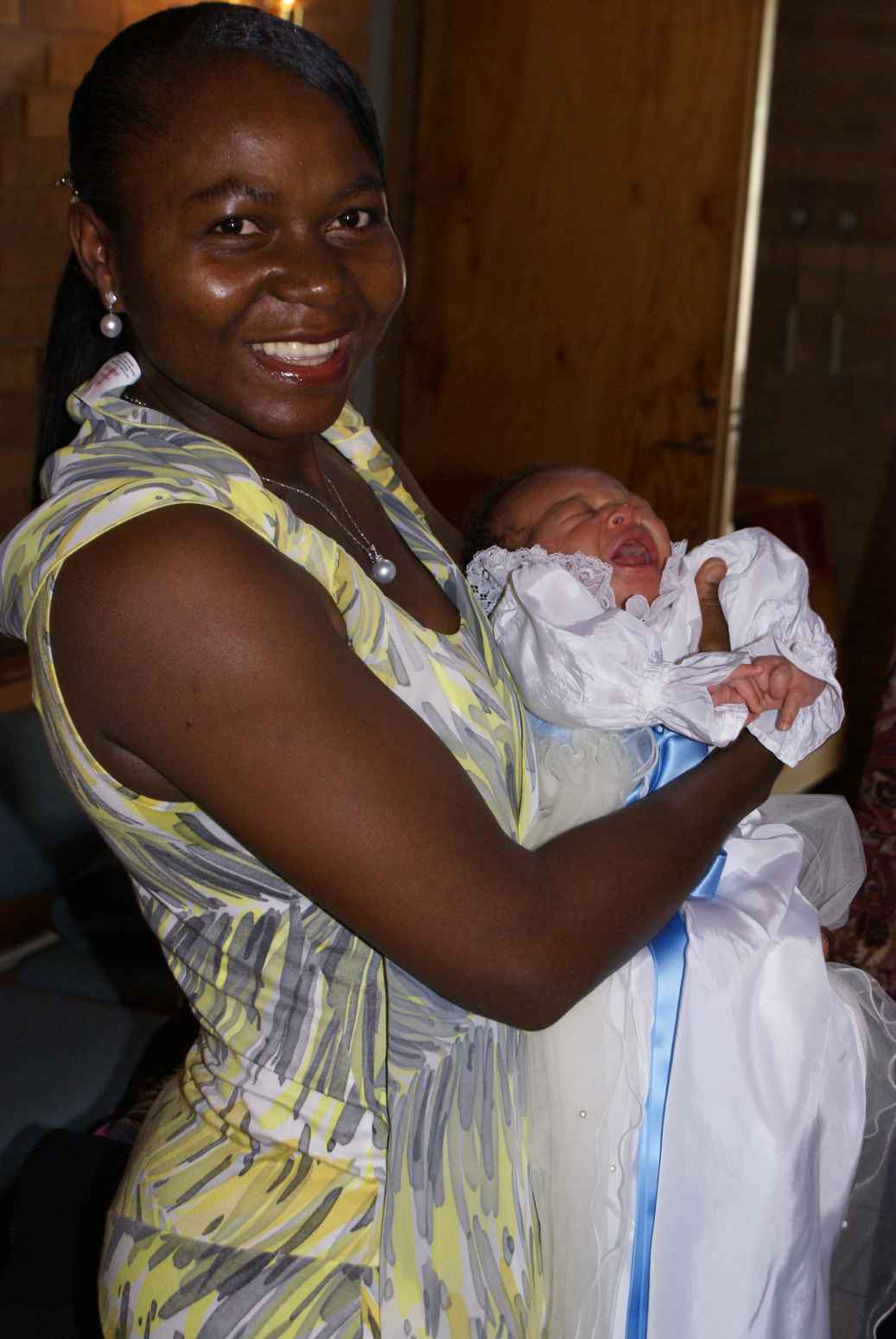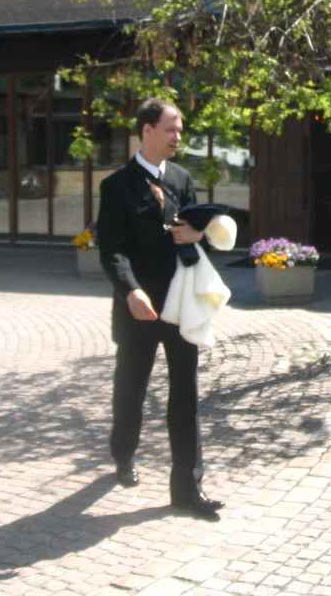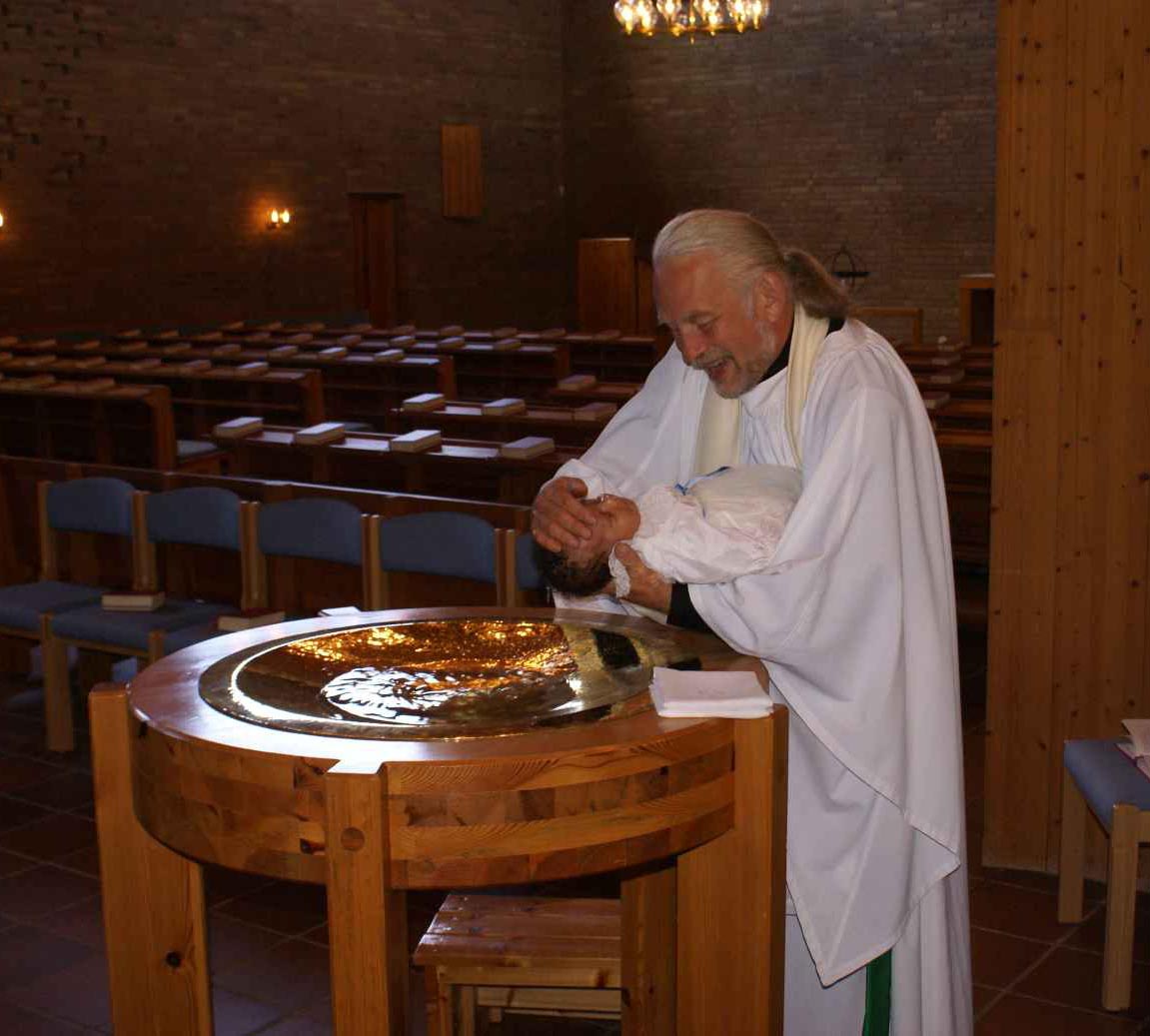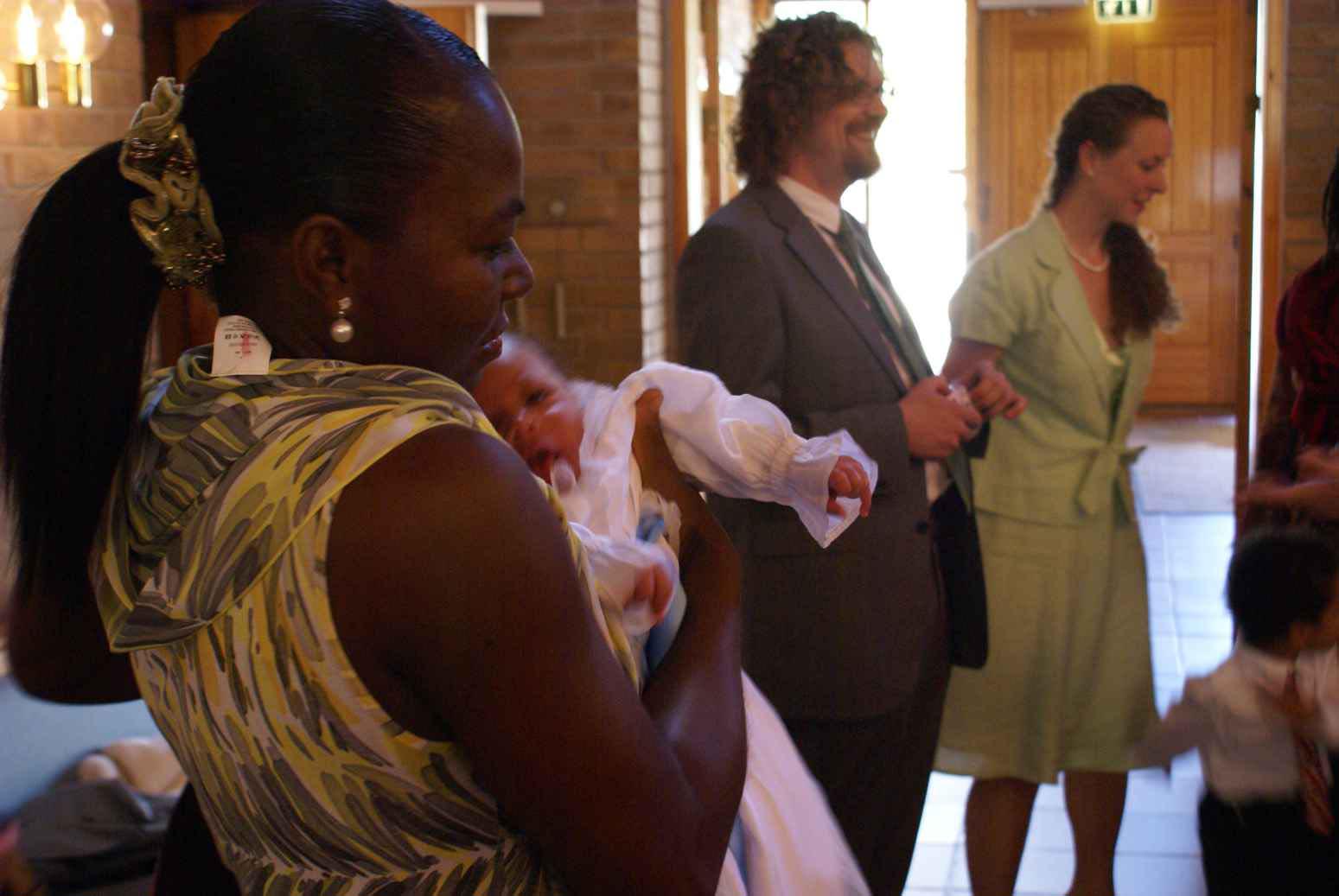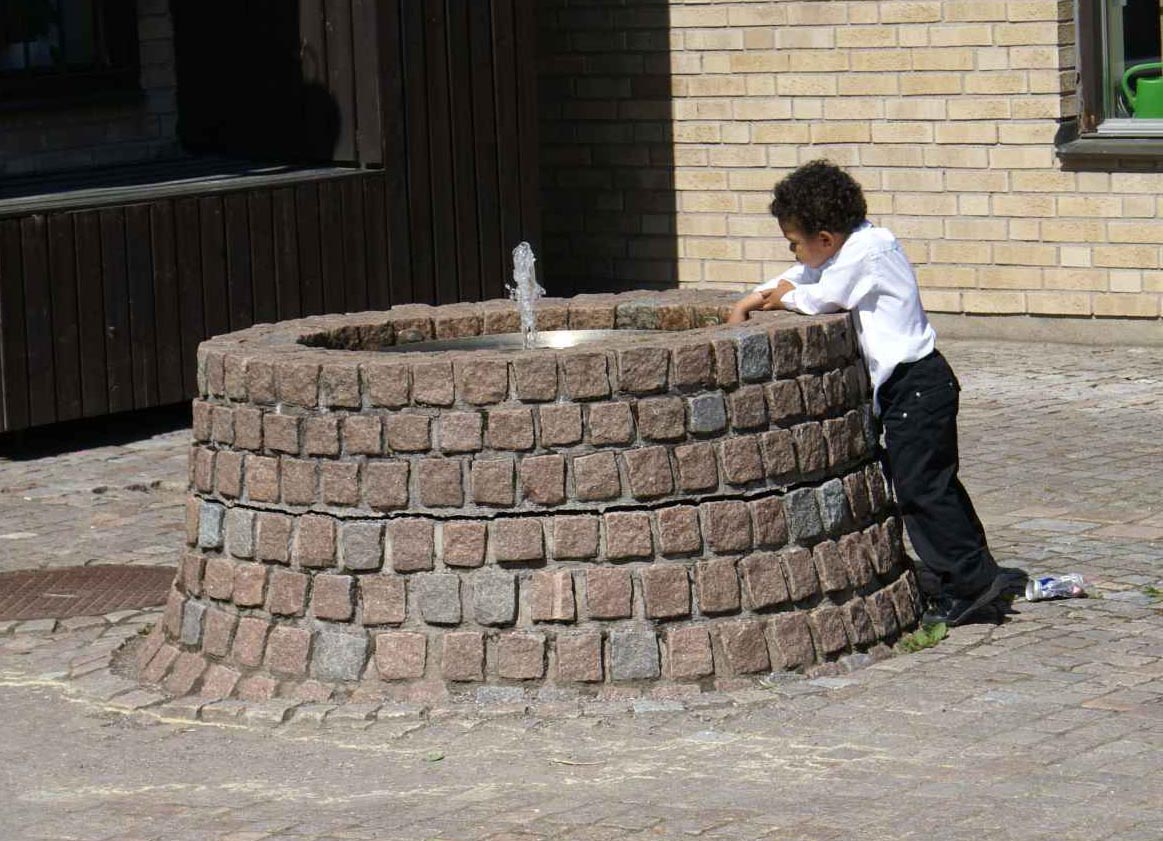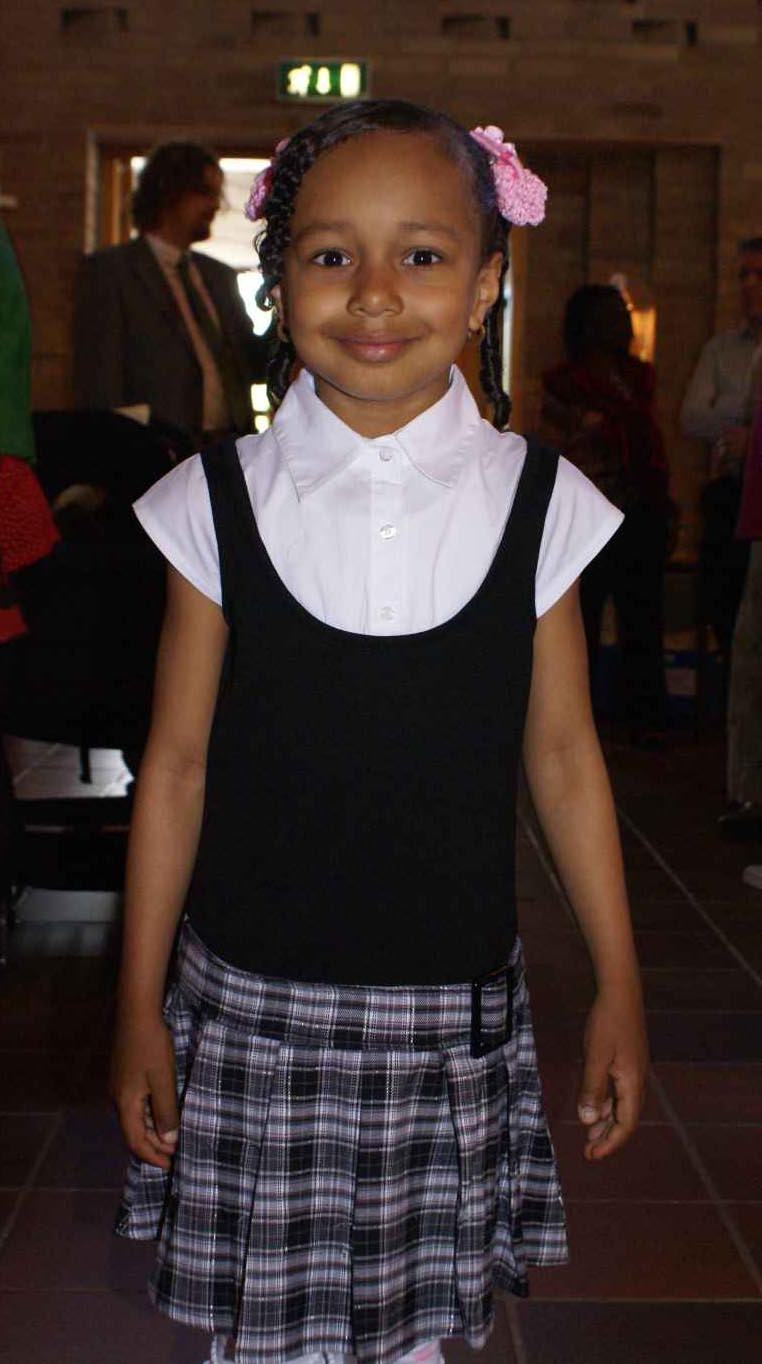 [ add comment ]
( 2478 views ) |
permalink
|





( 3 / 2924 )
---

Jag skulle vilja slå ett slag för tunnelbana till Nacka. Ända sedan den blå linjen planerades och byggdes var tanken att den skulle fortsätta i "andra ändan" från Kungsträdgården till Nacka men den har alltid skjutits på framtiden med diverse ursäkter, mestadels "det blir för dyrt". Men allting blir bara dyrare och dyrare och man kan inte skjuta på framtiden in absurdum. Om man hade byggt vidare redan 1986 när senaste utbyggnaden var klar hade Nacka haft tunnelbana för länge sedan och till ett mycket - i dagens penningvärde - förmånligt pris. Jag vill härmed lägga fram mitt egna ovetenskapliga men högst seriösa förslag hur man kan göra en bra och kostnadseffektiv utbyggnad av blå linjen till Nacka.
Det finns flera orsaker till varför tunnelbanan borde förlängas till Nacka, bl a:
* Det ständigt ökande antalet stockholmare redan nu sätter stor press på det befintliga tunnelbanenätet.
* I Nacka och Värmdö kommun bor sammanlagt ca 100.000 personer, underlag finns för att den nya tunnelbanelinjen inte skulle rulla runt med tomma vagnar.
* Busstrafiken Slussen – Nacka/Vämdö reduceras, med mindre utsläpp som följd.
* Själva Slussen är som bekant på väg att kollapsa och skall byggas om. Även om man nu bygger om Slussen så kommer Slussen att förbli ett nålsöga och en mindre bra bytespunkt. Färre bussar minskar trycket på Slussen.
För en tid sedan lade SL fram ett förslag som gick ut på att dra en förlängning av blå linjen från Kungsträdgården via Slussen, Södermalm, Henriksdal och vidare ut på Nacka. Att dra linjen via Slussen tycker jag är helt befängt. Det blir en tidsödande omväg för resenärer till/från Nacka mot T-centralen. Det är mycket bättre att bygga - som jag tror ursprungsförslaget är - direkt vidare från Kungsträdgården via Djurgården och ner till Henriksdal, se kartan nedan.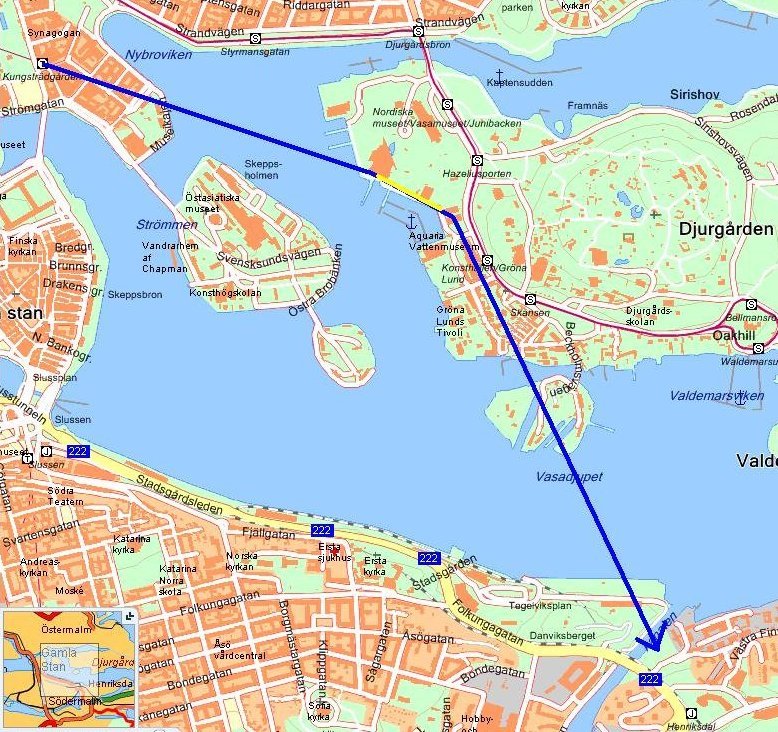 En sådan sträckning skulle kunna få en station på Djurgården vid Vasamuseet (Stockholms populäraste turistmål) med en uppgång i norr mot Vasamuseet och Nordiska Museet och en i söder mot Skansen/Hazeliusporten och Vattenmuseet och med gångavstånd Gröna Lund (gul markering på kartan).
Vad gäller själva tunneln kan man med fördel spränga ett rör och inte två och därmed spara på kostnader. Med dagens teknik ska det gå att uppnå hög säkerhet även om en olycka händer så att tåg bromsas/stoppas snabbt och automatiskt. Stockholms tunnelbana har redan idag en hög säkerhet och inga svåra och allvarliga olyckor har någonsin inträffat - och ska inte heller behöva hända i framtiden. En tunnel behövs från Kungsträdgården till Henriksdal där en ny busstation ansäggs som ersätter den i Slussen (Nr 1 på kartan nedan). Tunneln går under busstationen och kommer upp över jord därefter varpå den fortsätter på befintliga spår för Saltsjöbanan fram till Saltsjö-Järla.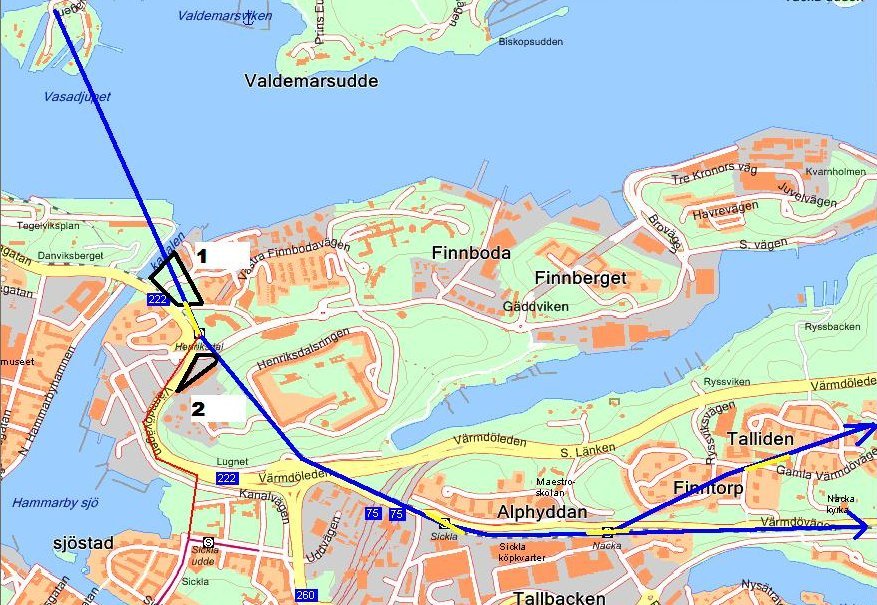 Genom att utnyttja Saltsjöbanans nuvarande spår/banvall ska man kunna spara kostnader ytterligare. Under Henrikdalsringen behövs en ny tunnel och över värmdöleden en ny bro då Saltsjöbanan mestadels är ett spår. Sammantaget ska breddningen ner till Saltsjö-Järla och ev ytterligare broar kunna bli mycket billigare än en helt nysprängd tunnel plus att man kan utnyttja befintlig infrastruktur.
För att få plats med busstationen i Henriksdal behöver man spärra av Bageribacken. En alternativ placering vore vid Nr 2 på kartan ovan. Den nya busstationen får också anslutning till Tvärspårvägen som byggs ut från Sickla udde via Lugnet till Henriksdal. Ev kan man bygga den vidare till Slussen men jag anser inte det ekonomiskt försvarbart plus att spårvägen inte kan svälja alla resenärer under rusningstid.
Man kan förmoda att en majoritet av resenärer från Nacka inåt stan inte stiger av vid Henriksdal utan reser vidare mot T-centralen, endast de som är intresserade av att via Slussen resa vidare söder ut kommer att gå av. Gissningsvis är det 30-40% av den sammanlagda volymen av resenärer till Slussen idag, och för dem bör en skyttelbuss inrättas mellan Henriksdal och Slussen. Den bör få en tidtabell som i mycket liknar t ex linje 3 från Södersjukhuset, dvs mycket täta avgångar rusningstid och relativt tätt övriga tider på dagen.
Nuvarande hållplatser vid Sickla och Nacka blir T-banestationer i framtiden, och i Nacka kommer linje 10 och 11 att dela på sig. Linje 11 går via Finntorp/Talliden, Nacka Gymnasium, Cylindervägen/Nacka Strand till Jarlaberg. Eventuellt kan en station också byggas vid Vikdalen men jag tror inte det finns passagerarunderlag och ekonomi för det. En fördel med att lägga linje 11 hit är att man får en direktförbindelse mellan Nacka Strand och Kista.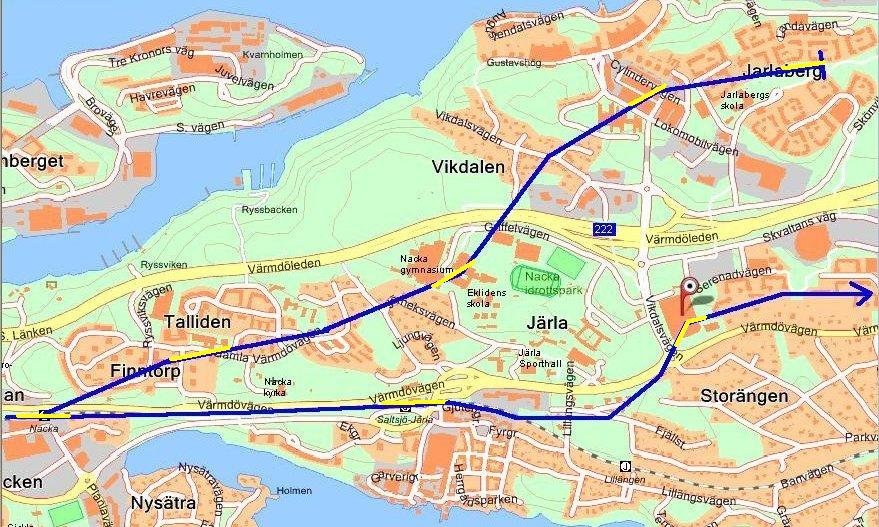 Vid Saltsjö-Järla lämnar T-banan banvallen och går ned i tunnel till Nacka Forum. Förmodligen behöver tunneln gå ända fram till Skurusundet där en bro tar vid och sedan forsätter den över jord till Orminge. I anslutning till stationen vid Saltsjö-Järla kan man bygga den vagnhall och verkstad som kommer att behövas.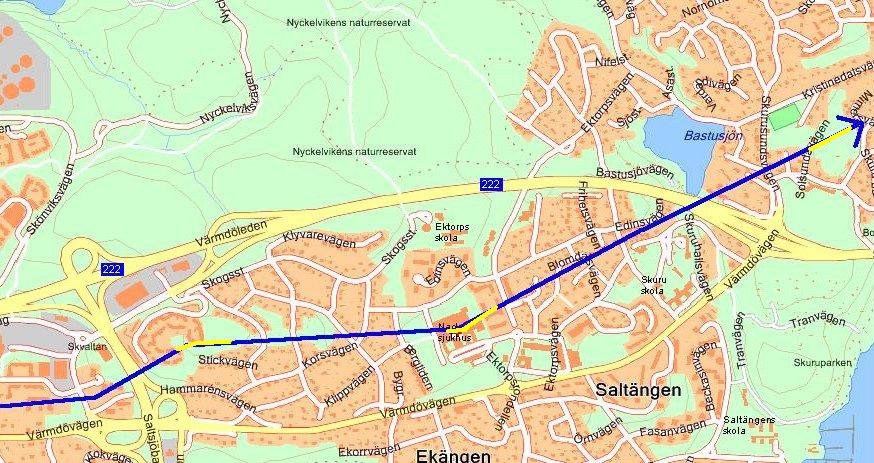 Det lite svårt att säga var bra placeringar av stationerna är utefter linjen, men jag skulle kunna tänka mig att Sluttningsvägen, Nacka Närsjukhus och Kristinedalsvägen täcker in så många boende som möjligt utmed denna del.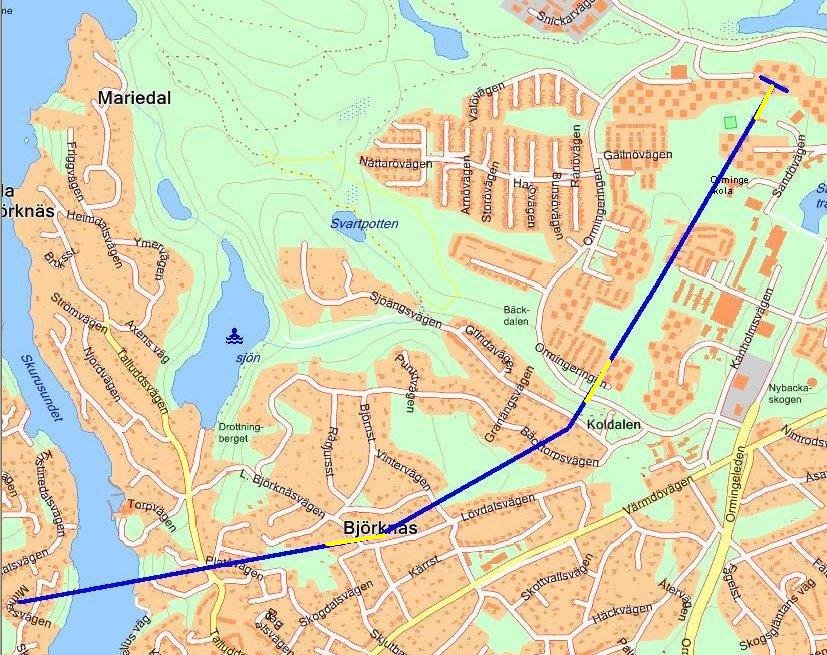 Efter Skurusundet skulle det finnas plats till ytterligare tre stationer: Björknäs, Koldalen och Orminge som blir ändstation. Totalt skulle det blir 16 stationer enligt följande fördelning
Linje 10: Djurgården, Henriksdal, Sickla, Nacka, Saltsjö-Järla, Nacka Forum, Sluttningsvägen, Nacka Närsjukhus, Kristinedalsvägen, Björknäs, Koldalen och Orminge (12 stationer).
Linje 11: Djurgården, Henriksdal, Sickla, Nacka, Finntorp/Talliden, Nacka Gymnasium, Cylindervägen/Nacka Strand och Jarlaberg (8 stationer).
Alternativa sträckningar finns naturligvis. På kartan nedan har jag skissat en med grön markering gentemot huvudförslagets blå. Eftersom det finns flera gemensamma punkter på de båda sträckningarna är en komibnation möjlig av blå eller grön sträckning om man så önskar. På den första sektionen av gröna sträckningen har man fördelen av att kunna utnytta Saltsjöbanans banvall ytterligare två hållplatser, till Storängen. Först därifrån måste en tunnel sprängas. Nuvarande Saltsjöbanan får då sin ändstation vid Storängen. Ett minus med detta förslag är att Nacka Forum mister sin T-banestation.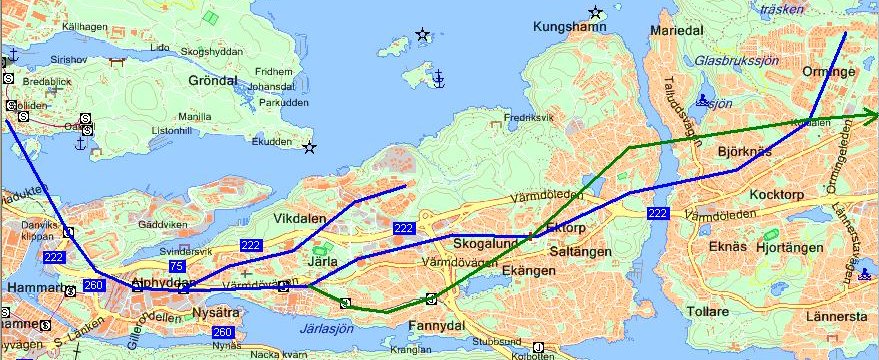 Andra alternativa sektionen mellan Nacka Närsjukhus och Koldalen skulle ge invånarna i Duvnäs Utskog tunnelbana medans Björknäs får en annan placering av sin station. Bron över Skurusundet skulle också bli kortare (och billigare) med detta alternativ. Från Koldalen kan man också sikta vidare österut mot Backeböl och Gustavsvik vilket dock gör att Orminge blir utan T-bana och det håller jag inte för rimligt.
Sammanfattningningsvis skulle det bli ungefär så här:
Linje 10 förlängs från Kungsträdgården till Orminge
Linje 11 förlängs från Kungsträdgården till Jarlaberg
Ny busstation byggs i Henriksdal
Anslutning av Tvärbanan från Sickla strand till Henriksdal
Saltsjöbanan från Slussen till Saltsjö-Järla läggs ner
Glasklart, eller hur? Bara att sätta igång att bygga :)
[ 7 comments ]
( 18331 views ) |
permalink
|





( 3 / 350 )
---
<<First
<Back
| 9 | 10 | 11 | 12 | 13 | 14 | 15 | 16 | 17 | 18 |
Next>
Last>>