Strict Standards
: Non-static method fileio::read_file() should not be called statically in
/www/htdocs/sgraman/blog/scripts/sb_fileio.php
on line
13
Strict Standards
: Non-static method fileio::read_file() should not be called statically in
/www/htdocs/sgraman/blog/scripts/sb_fileio.php
on line
13
Strict Standards
: Non-static method arrays::explode_key() should not be called statically in
/www/htdocs/sgraman/blog/scripts/sb_entry.php
on line
254
Strict Standards
: Non-static method fileio::read_file() should not be called statically in
/www/htdocs/sgraman/blog/scripts/sb_fileio.php
on line
13
Strict Standards
: Non-static method fileio::read_file() should not be called statically in
/www/htdocs/sgraman/blog/scripts/sb_fileio.php
on line
13
Strict Standards
: Non-static method fileio::read_file() should not be called statically in
/www/htdocs/sgraman/blog/scripts/sb_fileio.php
on line
13
Strict Standards
: Non-static method fileio::read_file() should not be called statically in
/www/htdocs/sgraman/blog/scripts/sb_fileio.php
on line
13
Strict Standards
: Non-static method fileio::read_file() should not be called statically in
/www/htdocs/sgraman/blog/scripts/sb_fileio.php
on line
13
Strict Standards
: Non-static method fileio::read_file() should not be called statically in
/www/htdocs/sgraman/blog/scripts/sb_fileio.php
on line
13
Strict Standards
: Non-static method fileio::read_file() should not be called statically in
/www/htdocs/sgraman/blog/scripts/sb_fileio.php
on line
13
Strict Standards
: Non-static method fileio::read_file() should not be called statically in
/www/htdocs/sgraman/blog/scripts/sb_fileio.php
on line
13
Strict Standards
: Non-static method fileio::strip_extension() should not be called statically in
/www/htdocs/sgraman/blog/scripts/sb_fileio.php
on line
41
Strict Standards
: Non-static method fileio::strip_extension() should not be called statically in
/www/htdocs/sgraman/blog/scripts/sb_fileio.php
on line
41
Strict Standards
: Non-static method fileio::strip_extension() should not be called statically in
/www/htdocs/sgraman/blog/scripts/sb_fileio.php
on line
41
Strict Standards
: Non-static method fileio::read_file() should not be called statically in
/www/htdocs/sgraman/blog/scripts/sb_fileio.php
on line
13
Strict Standards
: Non-static method fileio::file_listing() should not be called statically in
/www/htdocs/sgraman/blog/scripts/sb_fileio.php
on line
29
Strict Standards
: Non-static method fileio::file_listing() should not be called statically in
/www/htdocs/sgraman/blog/scripts/sb_fileio.php
on line
29
Strict Standards
: Non-static method fileio::file_listing() should not be called statically in
/www/htdocs/sgraman/blog/scripts/sb_fileio.php
on line
29
Strict Standards
: Non-static method fileio::read_file() should not be called statically in
/www/htdocs/sgraman/blog/scripts/sb_fileio.php
on line
13
Strict Standards
: Non-static method fileio::read_file() should not be called statically in
/www/htdocs/sgraman/blog/scripts/sb_fileio.php
on line
13
Strict Standards
: Non-static method fileio::strip_extension() should not be called statically in
/www/htdocs/sgraman/blog/scripts/sb_fileio.php
on line
41
Strict Standards
: Non-static method fileio::strip_extension() should not be called statically in
/www/htdocs/sgraman/blog/scripts/sb_fileio.php
on line
41
Strict Standards
: Non-static method fileio::strip_extension() should not be called statically in
/www/htdocs/sgraman/blog/scripts/sb_fileio.php
on line
41
Strict Standards
: Non-static method fileio::strip_extension() should not be called statically in
/www/htdocs/sgraman/blog/scripts/sb_fileio.php
on line
41
Strict Standards
: Non-static method fileio::strip_extension() should not be called statically in
/www/htdocs/sgraman/blog/scripts/sb_fileio.php
on line
41
Strict Standards
: Non-static method fileio::strip_extension() should not be called statically in
/www/htdocs/sgraman/blog/scripts/sb_fileio.php
on line
41
Strict Standards
: Non-static method fileio::strip_extension() should not be called statically in
/www/htdocs/sgraman/blog/scripts/sb_fileio.php
on line
41
Strict Standards
: Non-static method fileio::strip_extension() should not be called statically in
/www/htdocs/sgraman/blog/scripts/sb_fileio.php
on line
41
Strict Standards
: Non-static method fileio::strip_extension() should not be called statically in
/www/htdocs/sgraman/blog/scripts/sb_fileio.php
on line
41
Strict Standards
: Non-static method fileio::strip_extension() should not be called statically in
/www/htdocs/sgraman/blog/scripts/sb_fileio.php
on line
41
Strict Standards
: Non-static method fileio::strip_extension() should not be called statically in
/www/htdocs/sgraman/blog/scripts/sb_fileio.php
on line
41
Strict Standards
: Non-static method fileio::strip_extension() should not be called statically in
/www/htdocs/sgraman/blog/scripts/sb_fileio.php
on line
41
Strict Standards
: Non-static method fileio::strip_extension() should not be called statically in
/www/htdocs/sgraman/blog/scripts/sb_fileio.php
on line
41

This morning I got the shooking news that Eric Woolfson passed away from cancer in London. He was 64-years old.
Woolfson wrote most of the 10 albums for the Alan Parsons Project from the 1976 debut 'Tales of Mystery and Imagination' through to 1987's 'Gaudi'. He was also keyboard player on the albums and supplied guide vocals to the tracks that were sung by session singers on the albums.
Woolfson got his first job at age 18 with producer Andrew Oldham who signed him as a session player. He started writing for people like Marianne Faithfull, Peter Noone and Marmalade over that time. In the 70s he went into management and signed Carl Douglas who then had a massive hit with 'Kung Fu Fighting'.
In 1975, Woolfson teamed up with record producer Alan Parsons and formed the Alan Parsons Project. He co-wrote the hits 'Eye In The Sky' and 'Don't Answer Me' with Parsons. In more recent years, Woolfson worked in music theatre. His first musical 'Freudiana' about Sigmund Freud premiered on stage in 1990.
Woolfson's death was announced this way today on his Facebook page. "We are very sad to have to tell you that Eric Woolfson passed away in the early hours of this morning after a long and brave battle with cancer. He very much enjoyed seeing all your kind comments and posts on this Facebook page and his family wanted to thank you for your appreciation of his work."
Eric had an unique ability to write songs and lyrics weaved together so tightly it became like poetry. Especially the early Alan Parsons Project albums such as Pyramid shows this. Later after leaving APP, he once again showed his talent doing the same in German, having his musicals staged in Germany.
Eric came from Scotland and will be sadly missed by many, many fans.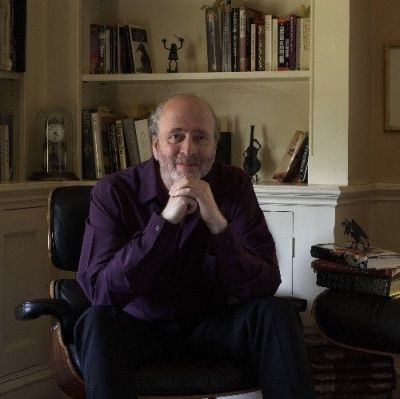 [ add comment ]
( 3022 views ) |
permalink
|





( 3 / 428 )
---
<<First
<Back
| 6 | 7 | 8 | 9 | 10 | 11 | 12 | 13 | 14 | 15 |
Next>
Last>>