Strict Standards
: Non-static method fileio::read_file() should not be called statically in
/www/htdocs/sgraman/blog/scripts/sb_fileio.php
on line
13
Strict Standards
: Non-static method arrays::explode_key() should not be called statically in
/www/htdocs/sgraman/blog/scripts/sb_entry.php
on line
254
Strict Standards
: Non-static method fileio::read_file() should not be called statically in
/www/htdocs/sgraman/blog/scripts/sb_fileio.php
on line
13
Strict Standards
: Non-static method fileio::read_file() should not be called statically in
/www/htdocs/sgraman/blog/scripts/sb_fileio.php
on line
13
Strict Standards
: Non-static method fileio::read_file() should not be called statically in
/www/htdocs/sgraman/blog/scripts/sb_fileio.php
on line
13
Strict Standards
: Non-static method fileio::file_listing() should not be called statically in
/www/htdocs/sgraman/blog/scripts/sb_fileio.php
on line
29
Strict Standards
: Non-static method fileio::file_listing() should not be called statically in
/www/htdocs/sgraman/blog/scripts/sb_fileio.php
on line
29
Strict Standards
: Non-static method fileio::read_file() should not be called statically in
/www/htdocs/sgraman/blog/scripts/sb_fileio.php
on line
13
Strict Standards
: Non-static method fileio::write_file() should not be called statically in
/www/htdocs/sgraman/blog/scripts/sb_fileio.php
on line
17
Strict Standards
: Non-static method fileio::make_dir() should not be called statically in
/www/htdocs/sgraman/blog/scripts/classes/fileio.php
on line
70

Idag åkte Fali och ungarna till farmor i några dagar för hon fyller år imorgon. Det betyder att det blir lite lugnt och skönt hemma men också att jag blir gräsänkling. Alla som hört Povel Ramels "Gräsänklings blues" vet vad det innebär...
Eftersom jag redan haft 4 veckors semester vill jag inte offra några dagar i onödan förrän kanske till jul eller så, så bättre knega på jobbet nu när det ändå är mer eller mindre stendött här. Dessutom fick jag idag något att göra då en sedan länge efterlängtade 5:e utgåvan av "Windows Internals" äntligen damp ner i brevlådan. Nu ska det bli läsa av!
På fredag direkt efter jobbet ska jag åka ner till Norrköping och ansluta till de andra, och sedan på söndag bär det hemmåt igen för ytterligare en arbetsvecka. Och på fredag fyllerl även min morfar år, alltså barnens gammelmorfar. Han blir 96 år.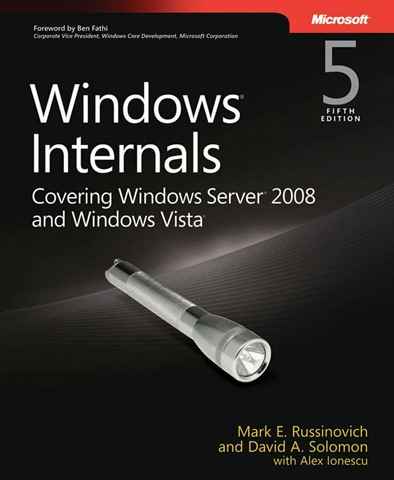 ---
Add Comment
Fill out the form below to add your own comments.
Strict Standards
: Non-static method fileio::read_file() should not be called statically in
/www/htdocs/sgraman/blog/scripts/sb_fileio.php
on line
13
---