Strict Standards
: Non-static method fileio::read_file() should not be called statically in
/www/htdocs/sgraman/blog/scripts/sb_fileio.php
on line
13
Strict Standards
: Non-static method arrays::explode_key() should not be called statically in
/www/htdocs/sgraman/blog/scripts/sb_entry.php
on line
254
Strict Standards
: Non-static method fileio::read_file() should not be called statically in
/www/htdocs/sgraman/blog/scripts/sb_fileio.php
on line
13
Strict Standards
: Non-static method fileio::read_file() should not be called statically in
/www/htdocs/sgraman/blog/scripts/sb_fileio.php
on line
13
Strict Standards
: Non-static method fileio::read_file() should not be called statically in
/www/htdocs/sgraman/blog/scripts/sb_fileio.php
on line
13
Strict Standards
: Non-static method fileio::file_listing() should not be called statically in
/www/htdocs/sgraman/blog/scripts/sb_fileio.php
on line
29
Strict Standards
: Non-static method fileio::file_listing() should not be called statically in
/www/htdocs/sgraman/blog/scripts/sb_fileio.php
on line
29
Strict Standards
: Non-static method fileio::read_file() should not be called statically in
/www/htdocs/sgraman/blog/scripts/sb_fileio.php
on line
13
Strict Standards
: Non-static method fileio::write_file() should not be called statically in
/www/htdocs/sgraman/blog/scripts/sb_fileio.php
on line
17
Strict Standards
: Non-static method fileio::make_dir() should not be called statically in
/www/htdocs/sgraman/blog/scripts/classes/fileio.php
on line
70

För alla oss svenskar är det naturligtvis fantastiskt att en svensk åter har fått Nobelpriset och i literatur dessutom. Poeten Tomas Tranströmer är det som får priset för ett livslångt verk. Han är idag 80 år och skrev så sent som 2004 fortfarande dikter och hade då varit verksam i 50 år. Hans verk har översatts till mer än 60 språk.

The Nobel Prize in Literature for 2011 is awarded to the Swedish poet Tomas Tranströmer because, through his condensed, translucent images, he gives us fresh access to reality.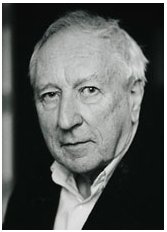 ---
Add Comment
Fill out the form below to add your own comments.
Strict Standards
: Non-static method fileio::read_file() should not be called statically in
/www/htdocs/sgraman/blog/scripts/sb_fileio.php
on line
13
---