Strict Standards
: Non-static method fileio::read_file() should not be called statically in
/www/htdocs/sgraman/blog/scripts/sb_fileio.php
on line
13
Strict Standards
: Non-static method arrays::explode_key() should not be called statically in
/www/htdocs/sgraman/blog/scripts/sb_entry.php
on line
254
Strict Standards
: Non-static method fileio::read_file() should not be called statically in
/www/htdocs/sgraman/blog/scripts/sb_fileio.php
on line
13
Strict Standards
: Non-static method fileio::read_file() should not be called statically in
/www/htdocs/sgraman/blog/scripts/sb_fileio.php
on line
13
Strict Standards
: Non-static method fileio::read_file() should not be called statically in
/www/htdocs/sgraman/blog/scripts/sb_fileio.php
on line
13
Strict Standards
: Non-static method fileio::file_listing() should not be called statically in
/www/htdocs/sgraman/blog/scripts/sb_fileio.php
on line
29
Strict Standards
: Non-static method fileio::file_listing() should not be called statically in
/www/htdocs/sgraman/blog/scripts/sb_fileio.php
on line
29
Strict Standards
: Non-static method fileio::read_file() should not be called statically in
/www/htdocs/sgraman/blog/scripts/sb_fileio.php
on line
13
Strict Standards
: Non-static method fileio::write_file() should not be called statically in
/www/htdocs/sgraman/blog/scripts/sb_fileio.php
on line
17
Strict Standards
: Non-static method fileio::make_dir() should not be called statically in
/www/htdocs/sgraman/blog/scripts/classes/fileio.php
on line
70

Igår den 26 oktober blev Eric Ericson 90 år. Detta firades med en jubileumskonsert i Konserthuset med bl a Bachs H-mollmässa som är ett av Erics favoritverk. Jag har själv sjungit i kör mer eller mindre oavbrutet sedan jag var 10 år tills för några år sedan, och är man intresserad av körsång och musik är det omöjligt att inte någon gång komma i kontakt med Eric och hans körer och dirigerande. Det går inte nog att betona hur mycket han har betytt för svensk körsång och musikliv i allmänhet genom sitt verk inom musiken, både i Sverige och utomlands.
Under sina dryga sextio år som kördirigent har Eric varit en banbrytare inom både ny och tidig musik, lett Radiokören och Orphei Drängar och dessutom undervisat i stort sett varenda kördirigent i landet. Hans betydelse för det svenska körsoundet kan knappast överskattas och de stående ovationerna redan när denne numera bräcklige 90-åring får när han får hjälp in på podiet i Konserthuset igår var helt på sin plats (såg ett reportage i ABC-nytt).
Grattis Eric och Tack för allt!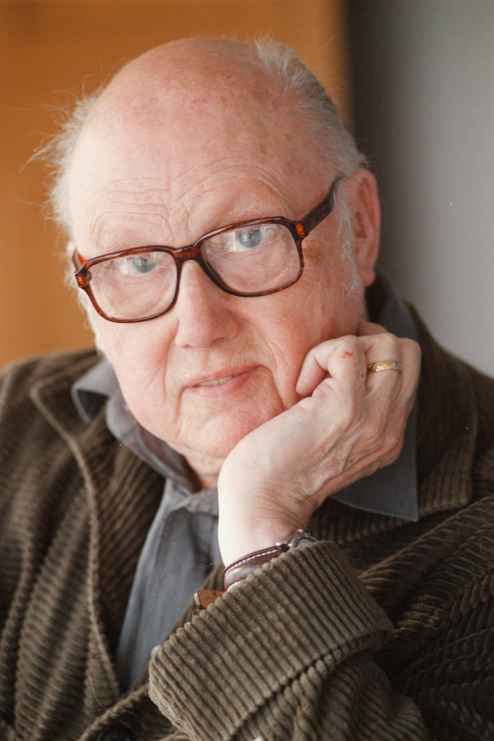 ---
Add Comment
Fill out the form below to add your own comments.
Strict Standards
: Non-static method fileio::read_file() should not be called statically in
/www/htdocs/sgraman/blog/scripts/sb_fileio.php
on line
13
---