Strict Standards
: Non-static method fileio::read_file() should not be called statically in
/www/htdocs/sgraman/blog/scripts/sb_fileio.php
on line
13
Strict Standards
: Non-static method arrays::explode_key() should not be called statically in
/www/htdocs/sgraman/blog/scripts/sb_entry.php
on line
254
Strict Standards
: Non-static method fileio::read_file() should not be called statically in
/www/htdocs/sgraman/blog/scripts/sb_fileio.php
on line
13
Strict Standards
: Non-static method fileio::read_file() should not be called statically in
/www/htdocs/sgraman/blog/scripts/sb_fileio.php
on line
13
Strict Standards
: Non-static method fileio::read_file() should not be called statically in
/www/htdocs/sgraman/blog/scripts/sb_fileio.php
on line
13
Strict Standards
: Non-static method fileio::file_listing() should not be called statically in
/www/htdocs/sgraman/blog/scripts/sb_fileio.php
on line
29
Strict Standards
: Non-static method fileio::file_listing() should not be called statically in
/www/htdocs/sgraman/blog/scripts/sb_fileio.php
on line
29
Strict Standards
: Non-static method fileio::read_file() should not be called statically in
/www/htdocs/sgraman/blog/scripts/sb_fileio.php
on line
13
Strict Standards
: Non-static method fileio::write_file() should not be called statically in
/www/htdocs/sgraman/blog/scripts/sb_fileio.php
on line
17
Strict Standards
: Non-static method fileio::make_dir() should not be called statically in
/www/htdocs/sgraman/blog/scripts/classes/fileio.php
on line
70

Jag minns inte exakt när det var, kanske julen 1975 eller 1976, jag och min bror fick ett TV-spel som hette Pong i julklapp. En stor och bulkig låda med två rattar och en knapp i mitten. Man kopplande in den på antennuttaget på TVn och sedan dök de nu klassiska strecken och pricken upp. Vi hade en gammal svart-vit TV på vårt rum som vi fått några år tidigare när våra föräldrar köpt en sprillans färg-TV.
Det har nog aldrig varit så mycket folk i vårt rum som det var de flesta kvällarna de närmsta 3 månaderna eller så. Kanske 25 pers trängdes på våra 12 kvm och glodde på strecken och pricken på TVn. Dom om min förvåning när jag läser i DN om
SM i Pong
fastän det nu är 2008. Snacka om entusiaster...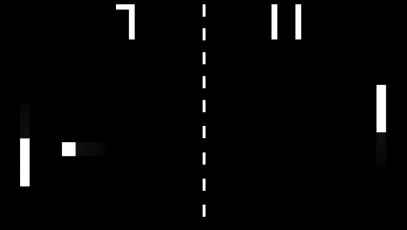 Som om det inte räckte har ett företag som heter Sparkfun tagit fram ett fikabord för 4 Pong-spelare. 4096 LEDs, 64 RGB microcontrollers och fyra Atari joysticks och sedan är det bara att köra. Kolla in
klippet från YouTube
så vet du vad jag menar...
---
Add Comment
Fill out the form below to add your own comments.
Strict Standards
: Non-static method fileio::read_file() should not be called statically in
/www/htdocs/sgraman/blog/scripts/sb_fileio.php
on line
13
---